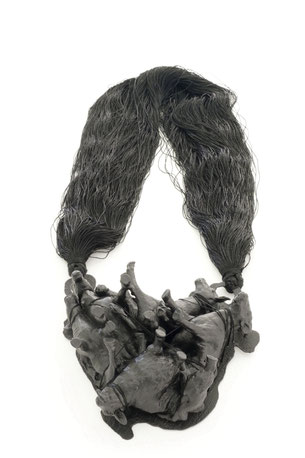 Three of the STOSSIMHIMMEL artists, Michelle Kraemer, Eva Tesarik and Izabella Petrut, have been selected for The Legacy Award 2016, organised by Alliages gallery.
The selected pieces have been showcased at Joya Barcelona Art Jewellery Fair 29-30th September & 1st October 2016.
Yesterday evening, October the 1st, they announced the winning artists: Teresa Faris, Nicole Shuster and Izabella Petrut won the Alliages choice awards, Ignasi Cavaller the Public Award and Isabelle Brusnel the Jury Award.
Congratulations to all the participants, the winners and the organisers. 
---